Lattesso is your classic for on the go. But that's not to say that this pocket-sized star isn't capable of much more!
With these recipes, we'll save your date, dinner with the boss or quarantine.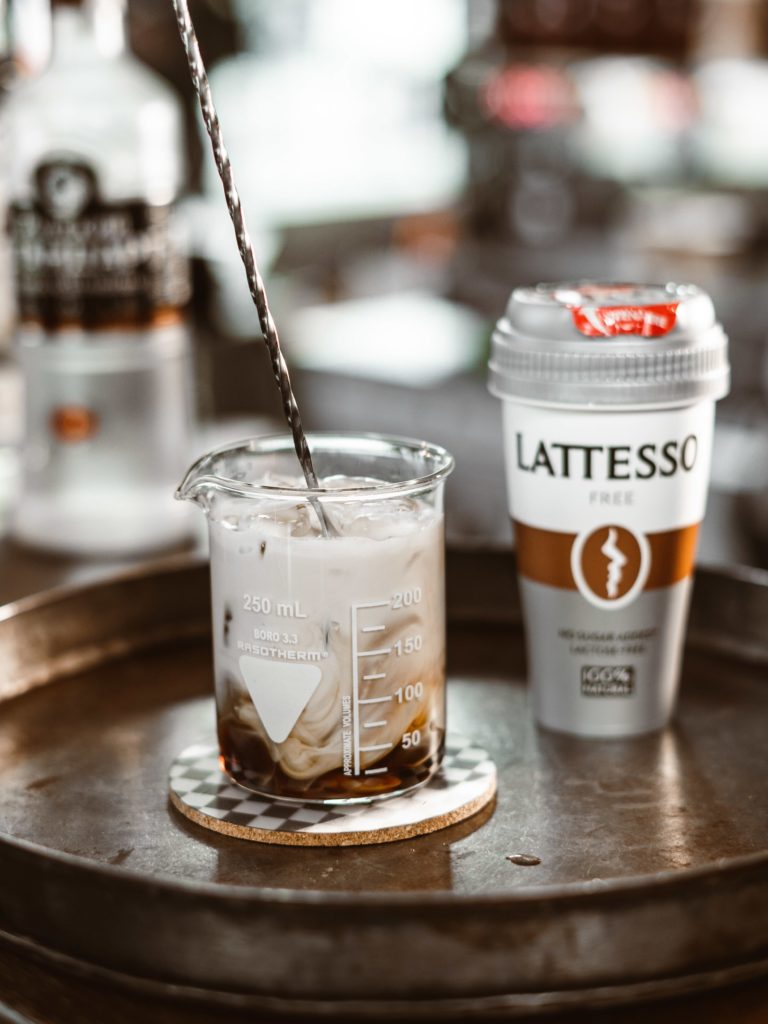 LATTESSO WHITE RUSSIAN
After-dinner cocktail
3cl
Lattesso Free
4cl
vodka
4cl
coffee liqueur (e.g. Kahlua)
3cl
double cream
Pour vodka and liqueur with ice into cocktail glass.
In shaker, shake cream and lattesso vigorously over ice, then strain into glass. Pour slowly so that two layers are formed.
EASY ESPRESSO MARTINI
Long drink
3cl
Lattesso Espresso
5cl
vodka
1cl
sugar syrup
ice cubes
Shake everything together well on ice and strain into a martini glass to remove the ice. You can omit the sugar syrup as Lattesso Espresso is naturally sweet.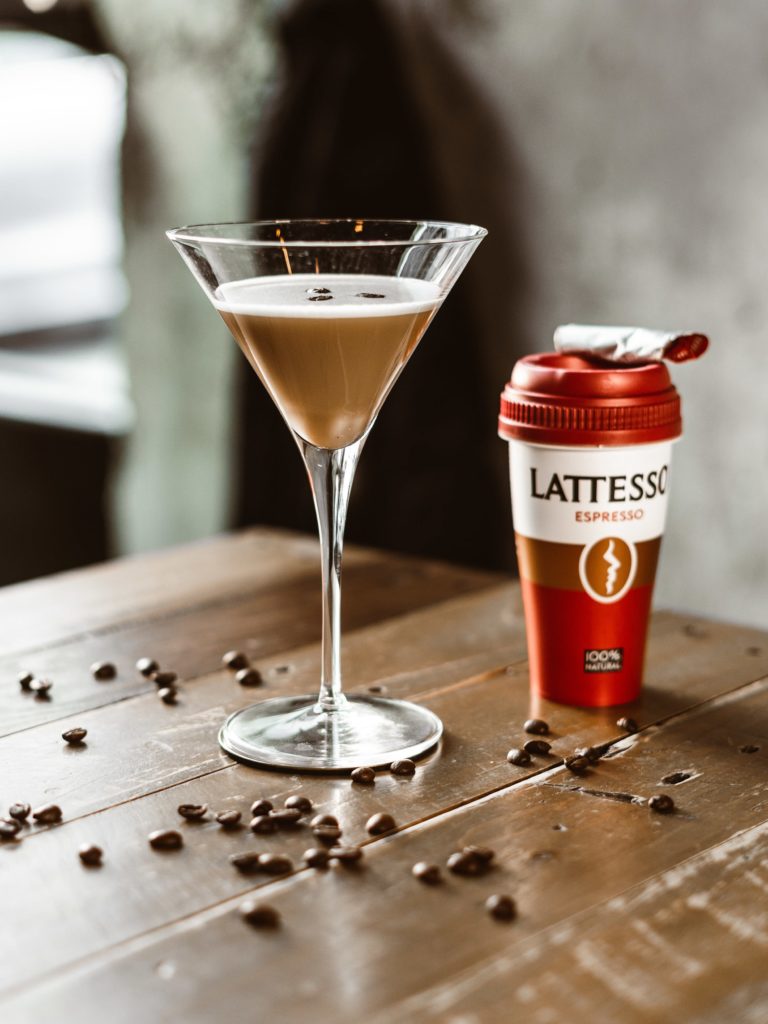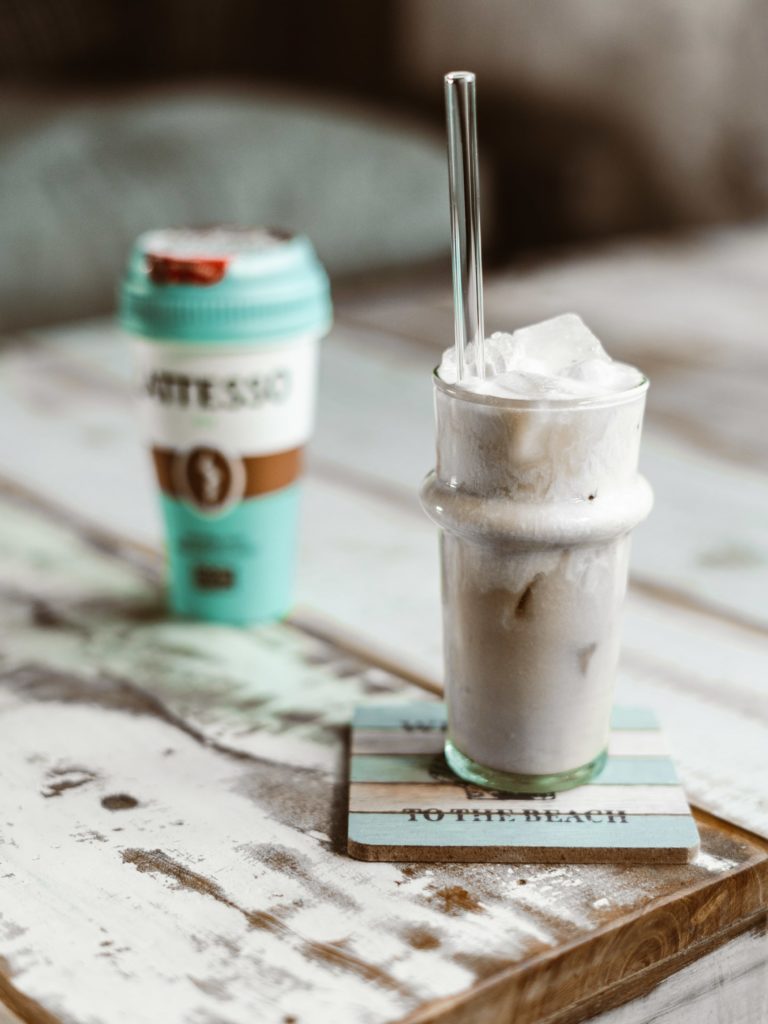 COFFEE COLADA FIT
Heavy long drink
2cl
Lattesso Fit
2cl
coconut rum (e.g. Malibu)
3cl
coconut milk
1cl
sugar syrup
Shake everything together well on ice, put more ice in a glass and slowly strain the cocktail into it. Garnish to taste with whipped cream, pineapple or grated coconut.
MACCHIATO MACAU
DALOGNA
Long drink
4cl
Lattesso Macchiato
4cl
double cream
2cl
cream liqueur (e.g. Baileys)
1cl
coffee liqueur (e.g. Kahlua)
Warm the Lattesso, cream and sugar and beat with a whisk. Pour the liqueurs onto ice cubes in a glass. Slowly pour the aerated Lattesso mixture into the glass.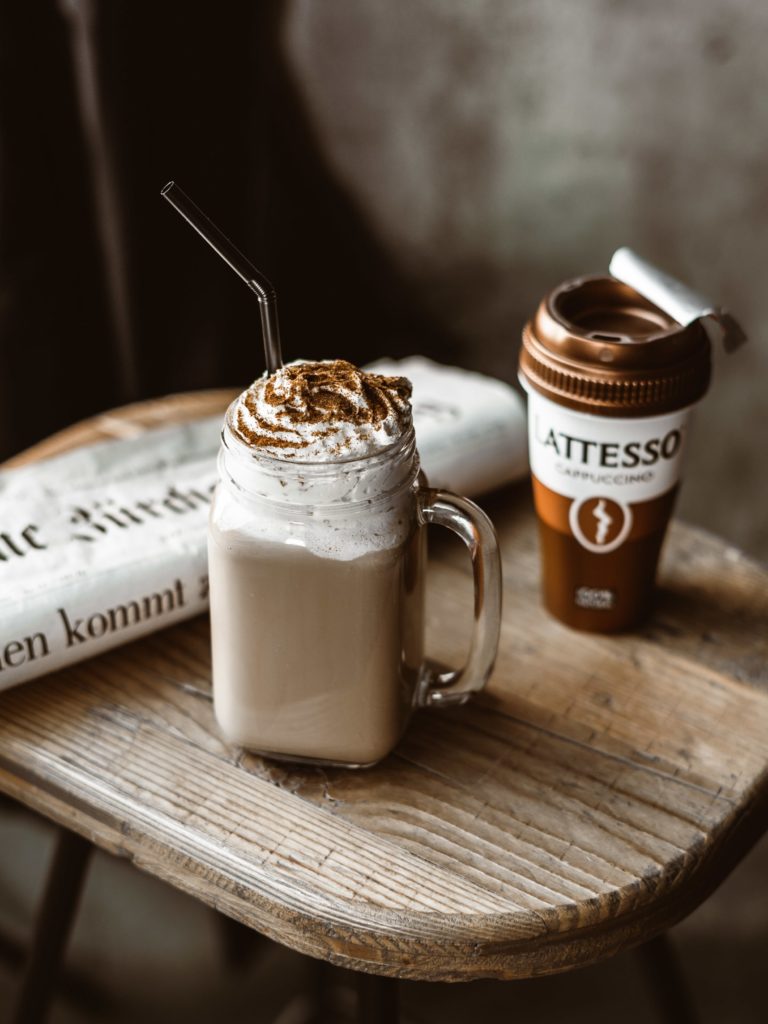 CREAMY CAPPUCCINI
Concentration booster
½
Lattesso Cappuccino
lots of
whipped cream
a pinch of
cardamom
a pinch of
cinnamon
Pour the ice-cold or warmed cappuccino into a glass, garnish with lots of whipped cream and spices to taste. We recommend a mixture of freshly ground tonka beans, cardamom and cinnamon.