Lattesso is many things, but above all it's a natural original. We're proud of this. Read below to discover the journey a Lattesso takes until you hold it in your hand.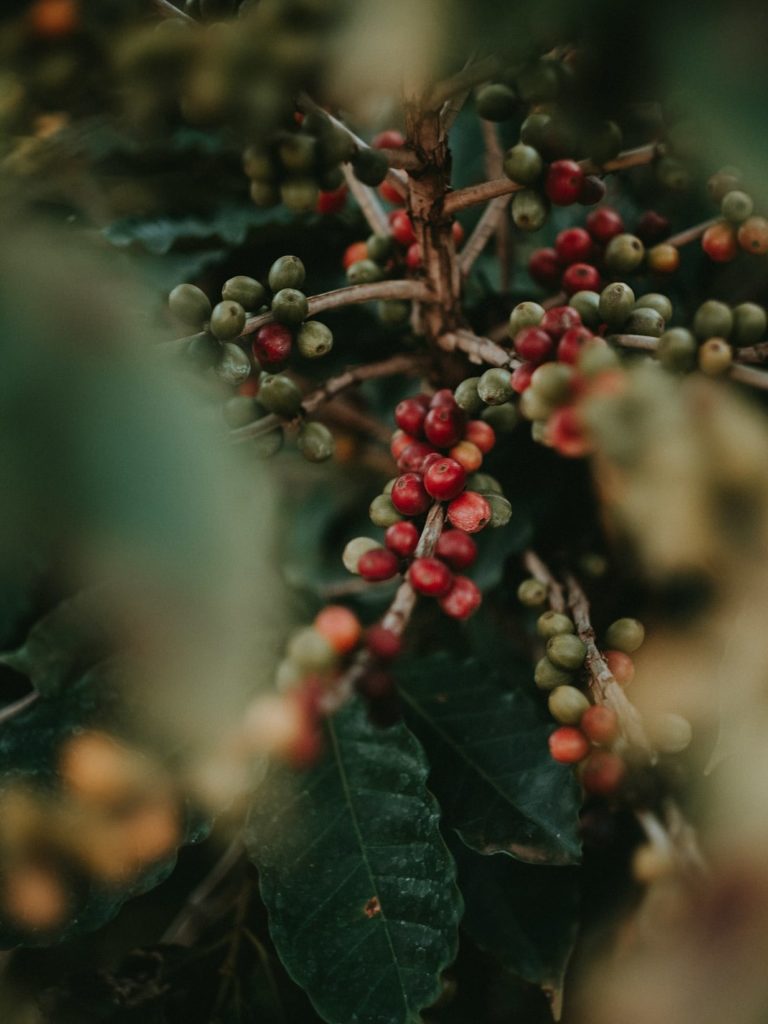 Hand picked
The bright red coffee berries are hand picked in several rounds. It may be very time and labour intensive, but it ensures high quality. This is how only top-quality beans with the best flavour make their way to Switzerland. LATTESSO derives its unique taste from raw coffee with a gentle, slightly fruity, spicy flavour, low acidity and a delicate hint of nuttiness.
Sun dried
After harvesting, the beans are separated from the flesh, washed and immediately dried using our special "sun-dried method". The fresh, raw coffee is spread across large screens in numerous, specially constructed tents and takes one to two weeks to dry. The specially constructed drying tents protect the raw coffee from rain, mist and inclement weather. This batch drying helps to achieve a continuous, very consistent drying process, without the beans being exposed to harmful moisture in the meantime. This prevents the undesirable formation of acidity and creates the optimum conditions for an agreeable espresso.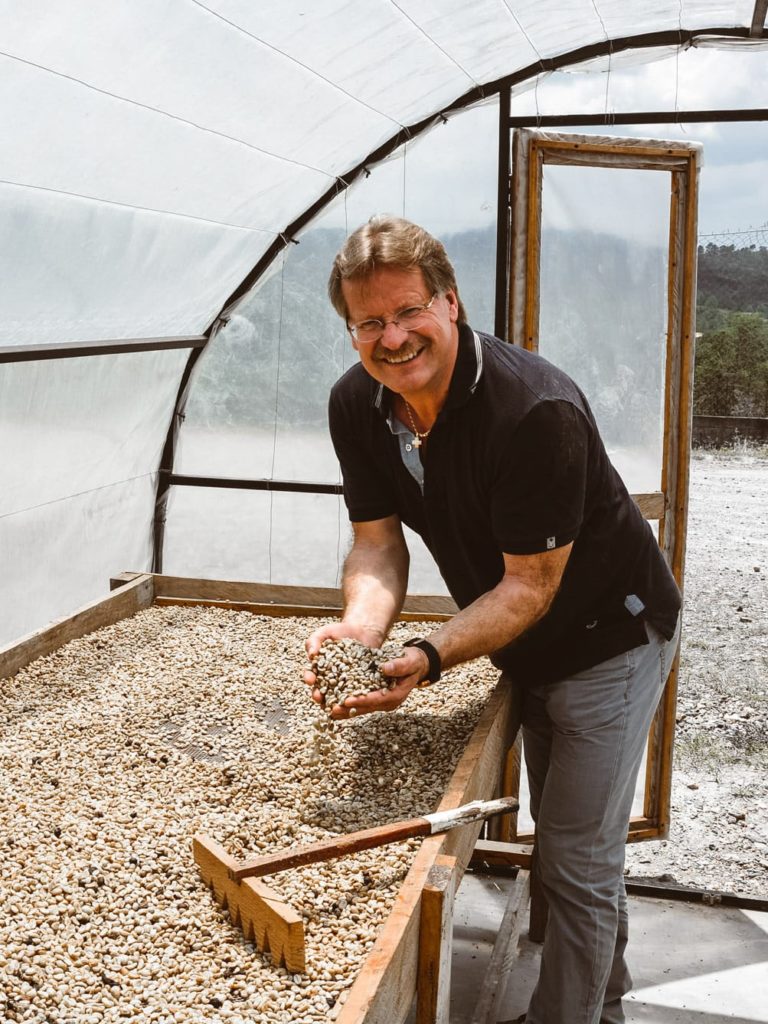 Freshness is everything
Freshly roasted coffee, freshly brewed coffee and fresh milk. We attach the highest priority to freshness, which means that the freshly roasted coffee beans are processed within a few days. For many other coffee products, the beans often languish for weeks or months in warehouses and on shelves.
Lengthy roasting
Roasting is what gives the coffee beans their unmistakeable aroma. Our master roaster Giuliano constantly monitors the gentle, slow drum roasting process used. The art of roasting not only lies in meticulous observance of parameters such as temperature and time, but also consideration of constantly changing external factors such as air pressure and humidity. In Blasercafé's premium roastery, LATTESSO coffee is roasted until it reaches a very aromatic, dark espresso in order to introduce as much flavour into the milk and, ultimately, into the cup as possible.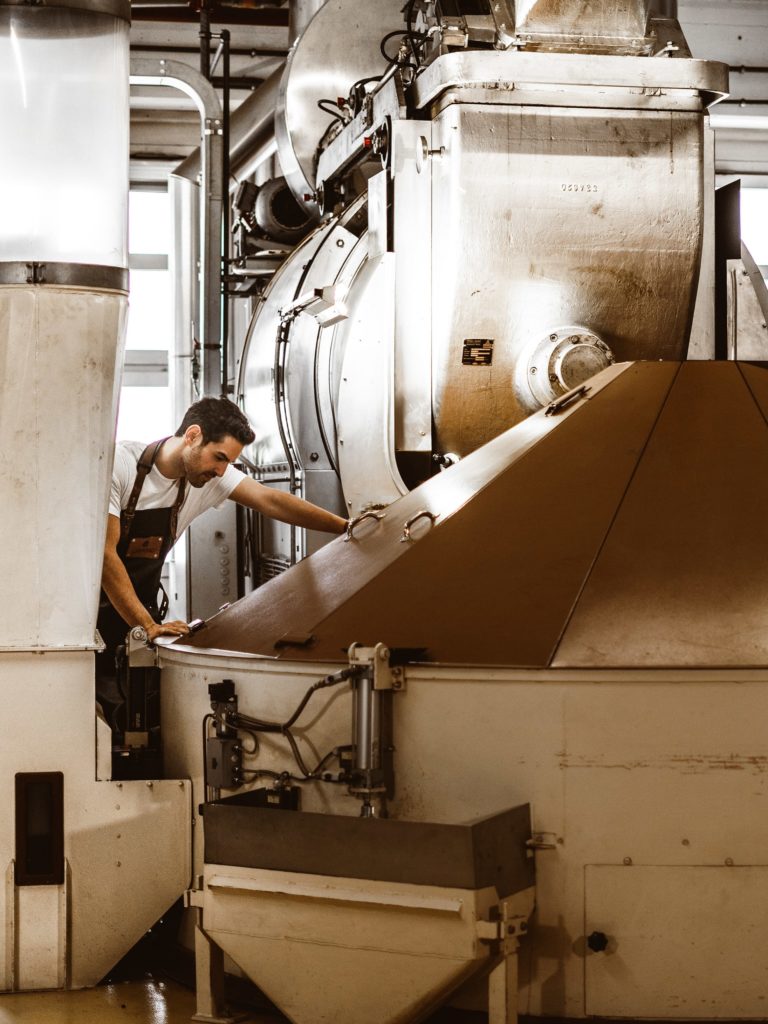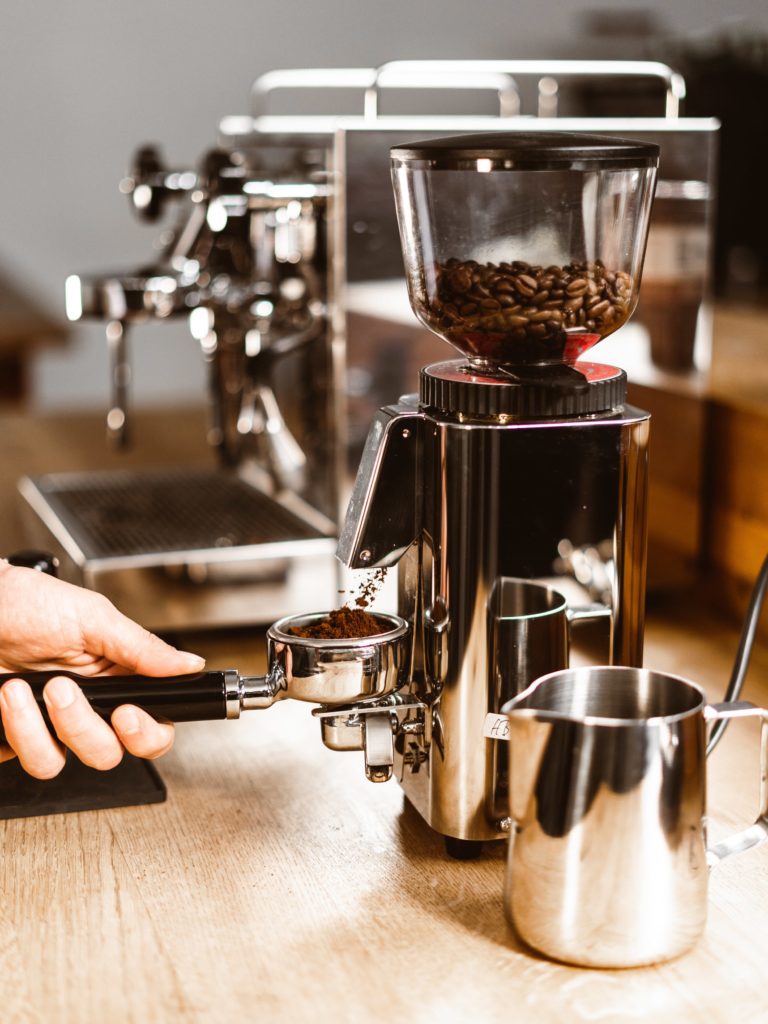 Espresso brewing
The freshly roasted beans go direct to our dairy in Valais. There are a lot of details to consider when capturing all the flavours that have been extracted in the cup. An outstanding brew is based on globally esteemed, unique Swiss coffee machine technology. Our barista, Giuliano, relies on the precision of his espresso filter machine. The espresso is freshly brewed for LATTESSO using a carefully judged grind and the optimum brewing temperature. The right water is especially important when preparing espresso. Fresh spring water from Valais has a low calcium content and balanced pH. This allows our coffee's flavour to shine through.
Milk meets coffee
At our partner Cremo in Sierre, everything that makes a Lattesso flows together: the single-origin coffee from the highlands of Honduras, freshly brewed, and the milk from the Swiss Alps, freshly delivered. Founded in 1927, Cremo is one of the most traditional dairies in Switzerland. And tradition here means farming as it should be. The cows live in the middle of the Valais Alps. In the barn, animal welfare comes first. Quality is the top priority in production and additives have no place in processing.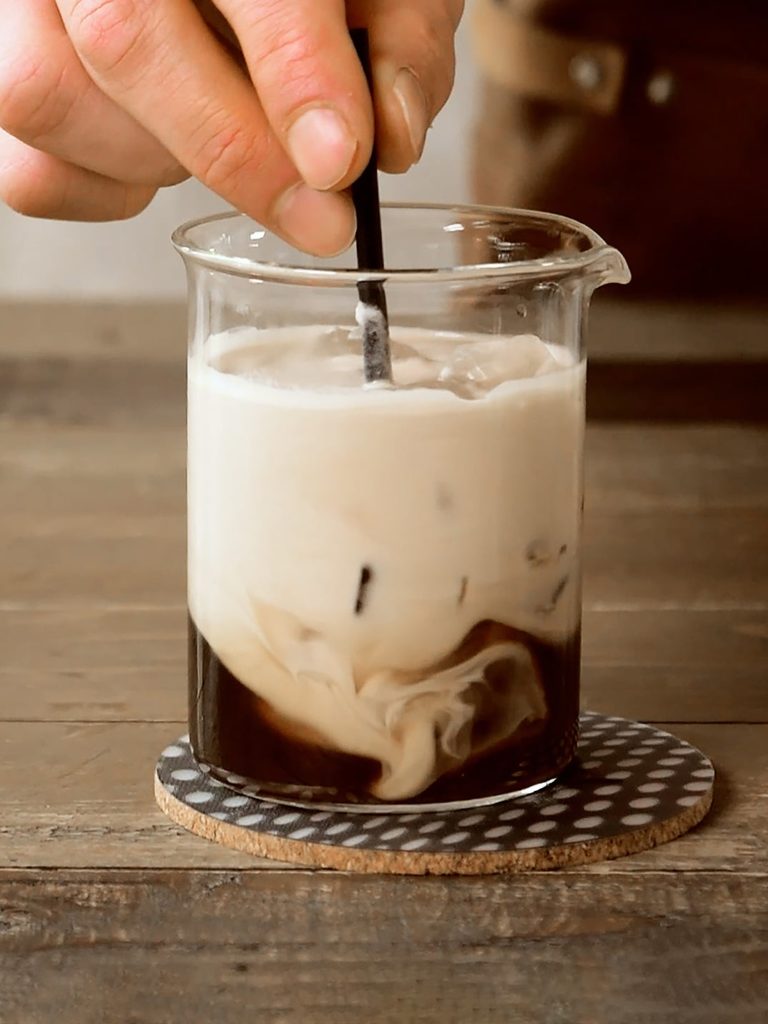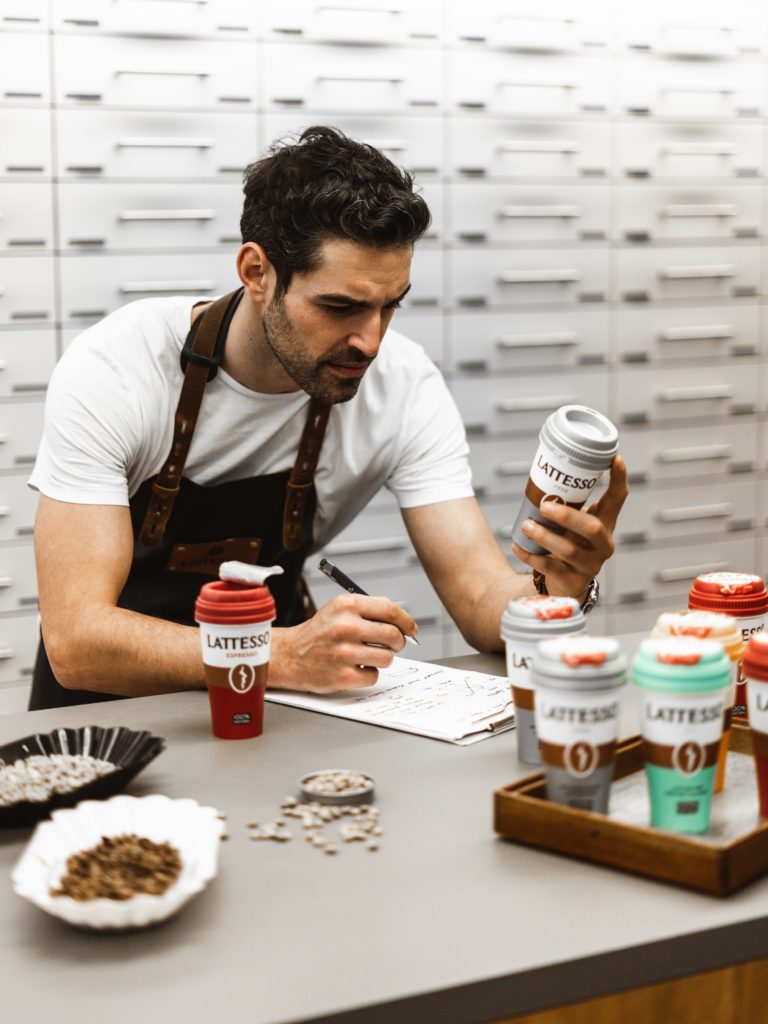 Quality control
The raw coffee supplied in each individual coffee container has been checked several times before arriving in Switzerland. Giuliano Bartoli at Blasercafé very carefully checks exactly the right degree of roast, according to strict criteria, for the typical LATTESSO taste. But that's not all – samples are constantly taken after production and checked for quality and consistency of taste. We leave nothing to chance, so every sip of your LATTESSO is guaranteed to be a real pleasure.
Sustainability
Sustainability and the coffee growers' identification with our product are very important to us. We don't want to merely rely on a label; we make direct contact with the coffee growers. Every coffee grower should know that his beans are used to produce a 100% natural, high-quality coffee drink. As part of this fruitful cooperation, we support the farmers by investing locally, by constructing drying tents or enlarging the area under cultivation. This is an unbureaucratic way to provide help where it is needed, which leads to a close relationship and increases quality awareness. We attach great importance to sustainable coffee growing and set out to protect the environment, nature and people. We can only offer first-class coffee when we help to conserve valuable resources and offer the coffee growers and their families a future.