The story behind our coffee. Or how a little stone fruit in the uplands of Honduras becomes the soul of a drink.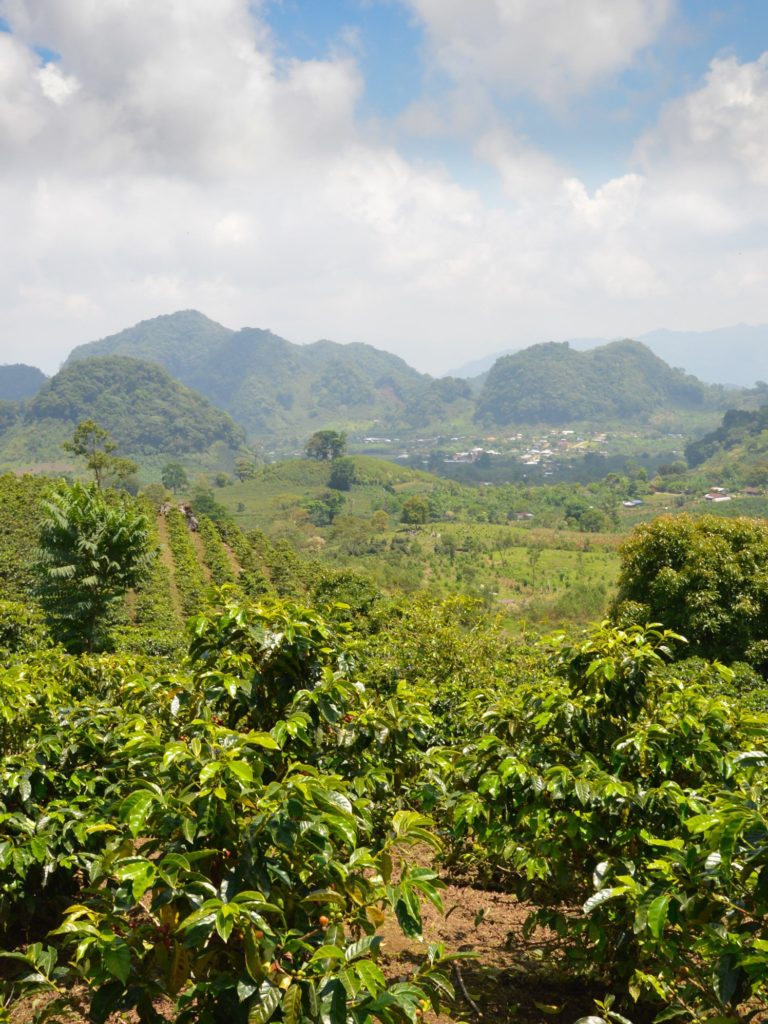 Clear goal: no compromises
Ten years ago, we were told that if we wanted to produce a cold coffee to go, we would have to compromise. If there was one thing we knew, it was that we were prepared to do anything – except compromise. Especially when it comes to selecting our coffee in Honduras. Deep river valleys, nutrient-rich soils and a moderate tropical climate is where our arabica beans slowly ripen, at 1,000 metres above sea level.
Hand picked
In addition to the growing conditions, a careful harvest greatly influences a coffee's flavour. The farmers always laboriously harvest the bright red berries by hand, around the turn of the year. They pick each coffee berry individually and skilfully twist it off of the stalk. Ideally, the berries receive further processing within five hours of being picked. If this doesn't happen, they start to ferment and lose flavour. Years of experience have given our coffee farmers a keen eye, so they only pick evenly ripe berries.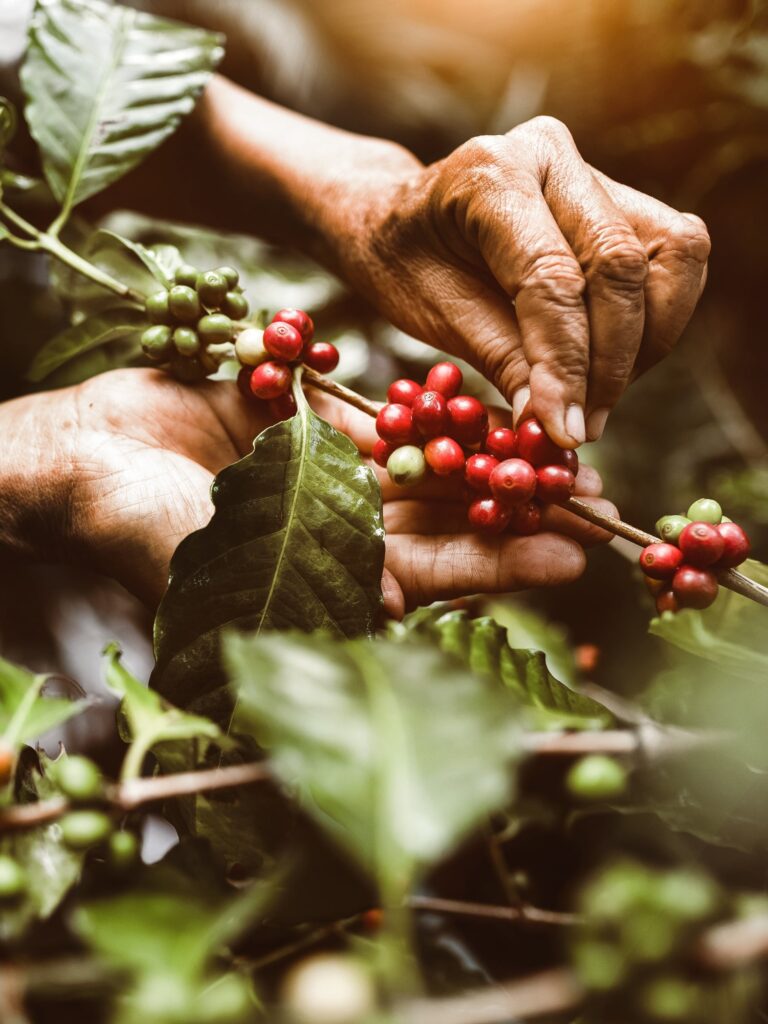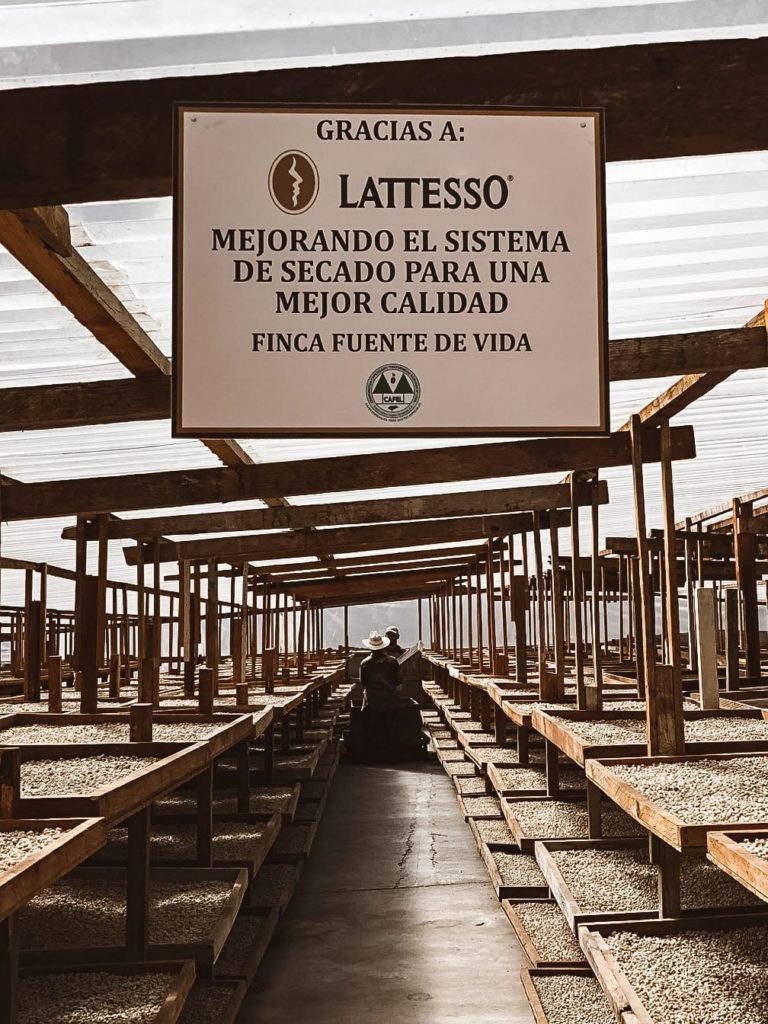 Dried by the sun
The berries are dried in the sun immediately after harvesting. Our coffee farmers spread the berries out on large screen tables. The screen tables are positioned under purpose-built tents or light-permeable roofs. This batch drying for two weeks prevents the formation of undesirable acids. This results in the unmistakeable aroma of LATTESSO beans.
Rainforest Alliance
The Rainforest Alliance promotes collaborative social and environmental efforts. In doing so, it brings the positive effects of responsible choices into focus. The seal states that the certified product - in our case, Lattesso green coffee - has been produced using methods that support the three pillars of sustainability - social, economic and environmental. Further information at ra.org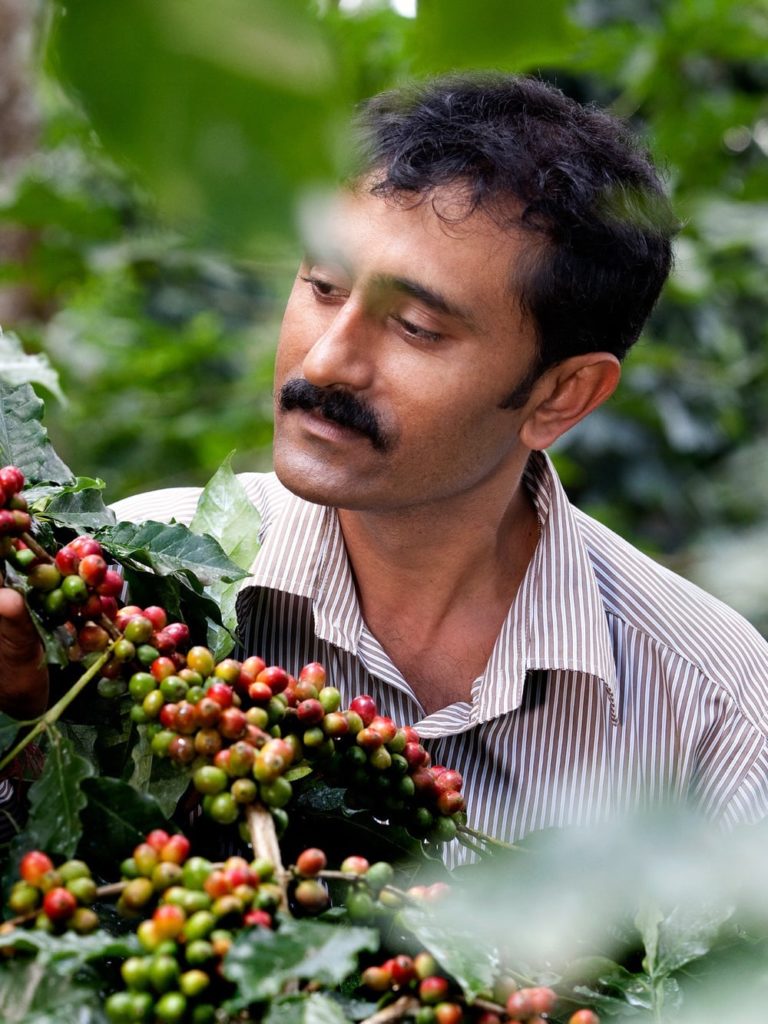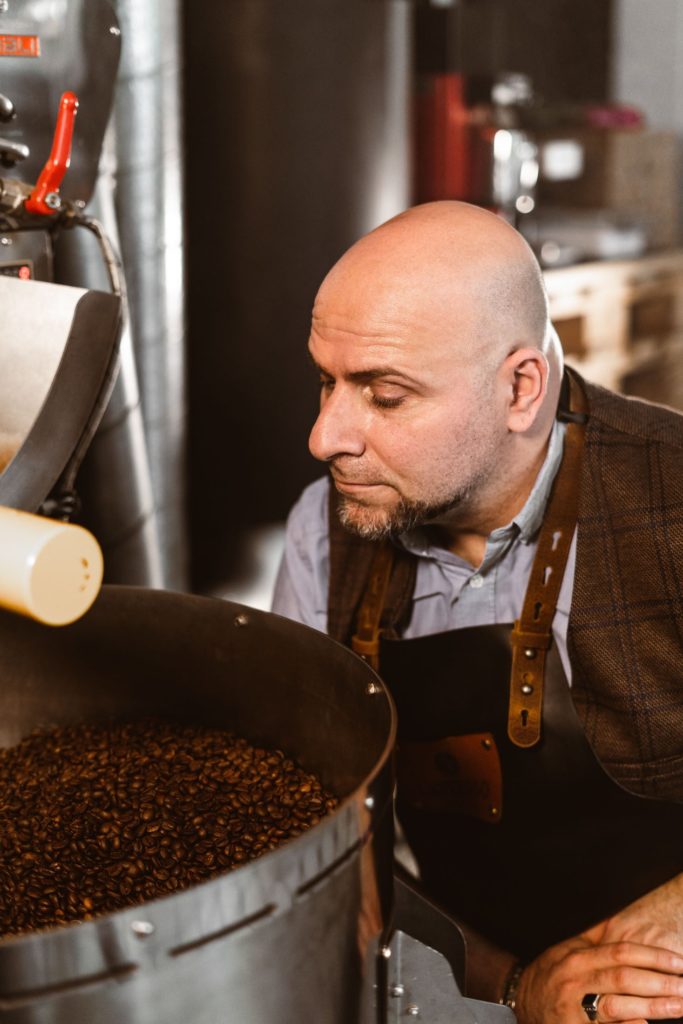 Roasted by eye
The coffee beans reach Bern after a sea journey to Europe lasting several weeks. We take receipt of them in the Holligen district, near Blasercafé. Blaser's specialists use a sophisticated process to roast the beans. For the final quality check, they use their most reliable tools – their eyes and their noses.
Our trusted partner in coffee: Blasercafé, Bern
Blaser is synonymous with a love of coffee. Established in 1922, Blasercafé is still run and owned by the fourth generation of the family.